Double-Wall FRP Jacketed Steel Tank
In response to the need for an environmentally safe underground storage tank, Chip Ngai has developed a Double-Wall FRP Jacketed Steel Tank which is listed by UL (UL 58 for the steel tank and UL 1746 for the FRP Jacket).
The tanks have proven to be a safe and effective means of secondary containment and corrosion protection, minimising risk of ground and water contamination caused by fuel leaking from storage tanks. Using premium resins and glass fibers in the manufacturing process, our tanks provide long term trouble free service.
The tank's FRP jacket, minimum of 2mm thickness, is a dielectric, non-corrosive and chemically resistant material which has a proven history of stability in underground application. Its design provides an airtight secondary containment jacket which is applied to a UL-58 steel underground storage tank.
This application creates a unique double wall-tank. Using a steel inner wall for structural strength and a semi-rigid outer wall, our tank offers excellent impact and puncture resistance. This jacketed storage tank is compatible not only with petroleum fuels, jet fuels, methanols, ethanols and other chemicals, but also protects the environment by isolating the tank from corrosion.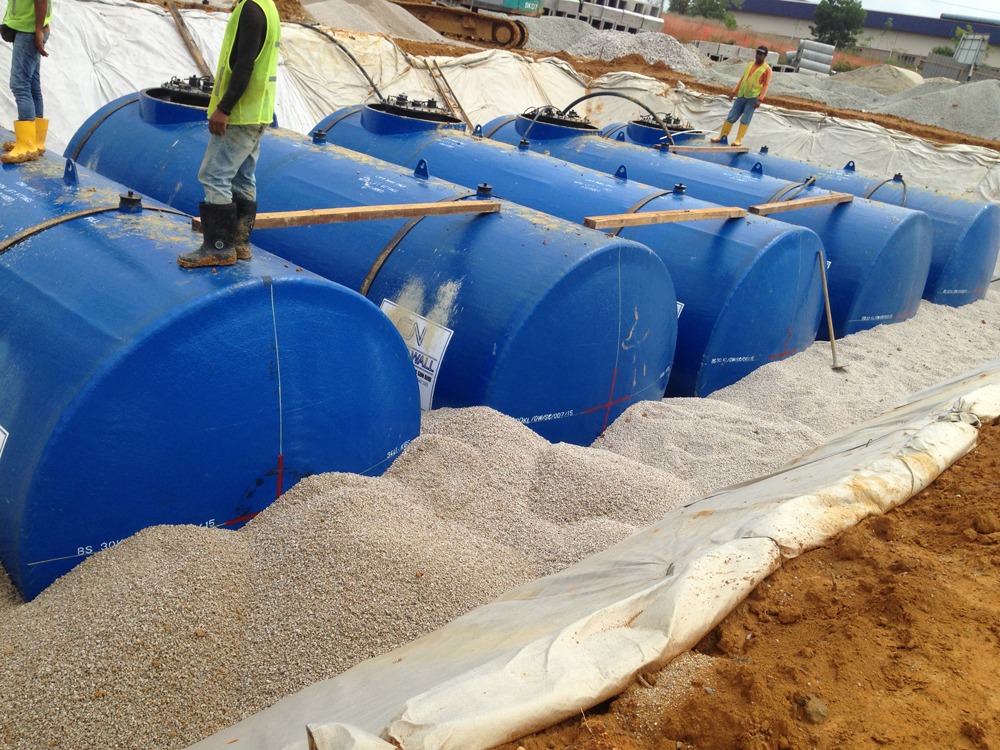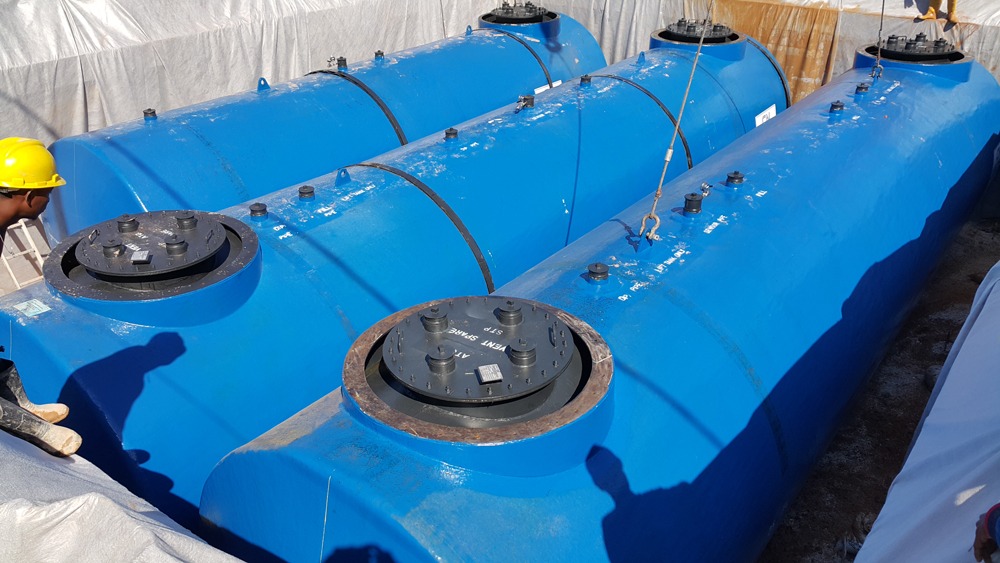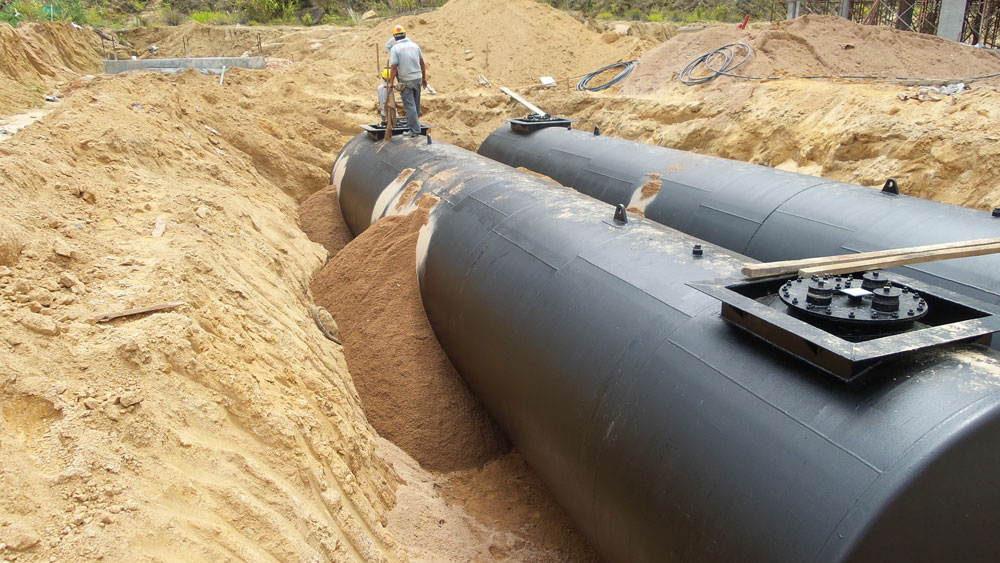 As a budget friendly alternative, Chip Ngai produces traditional single wall underground steel tank as well in either single compartment or double compartment.
Chip Ngai's single wall steel tank are coated with bitumen coating. Bitumen coating is effective in water-proofing steel tank, acts as flexible protection as well as offers outstanding cathodic protection.