Liquefied Carbon Dioxide Tanker
Designed and manufactured to ASME and DOSH requirements. Operating pressure – 18 bars.
Articulated tanker with tandem axles, air suspension and operating at 36000 kg GVW. Stainless steel 304 construction with the 18KL cylindrical tank externally cladded with PU cold insulation and 2 mm thick cover.
Tanker is complete with electric driven pump for liquid fill and discharge and allowing for operations on either side of the tanker. A cabinet complete with dust proof aluminium roller shutter doors conceals and keep all the equipment from picking up unwanted matter from the roads.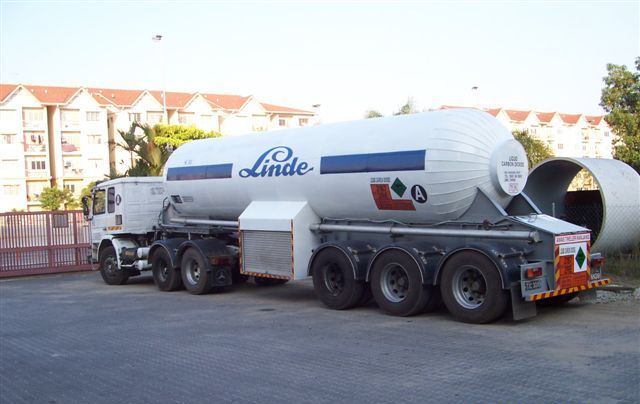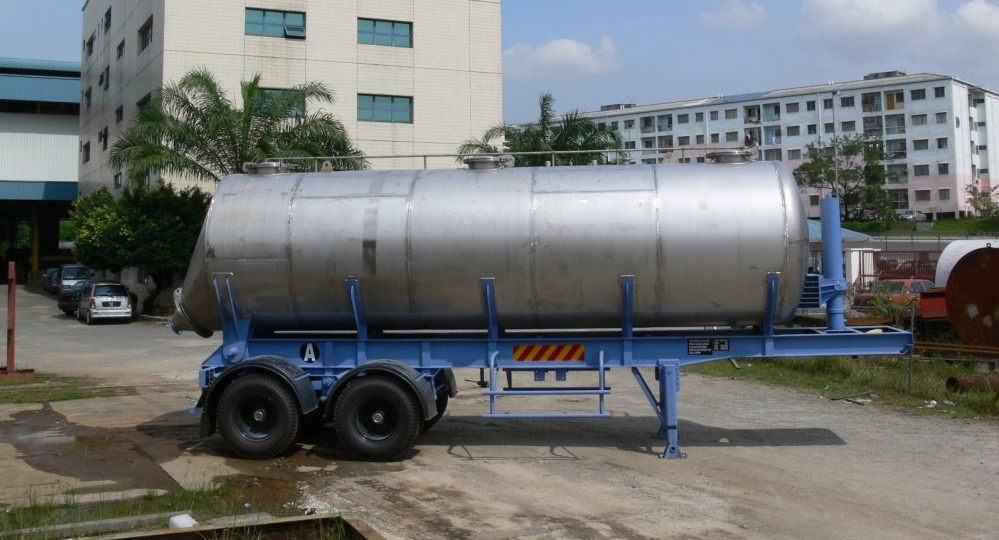 Design pressure: 20 psi. Stainless steel 304 2B finish cylindrical tank construction with tank rear in eccentric conical shape to facilitate product discharge.
Tipping tank design with 4 stage telescopic hoist at front and heavy duty hinge at the rear for tank tipping to 45 degrees maximum.
Solimar fluidizer vibratory pads at the tank rear to facilitate product discharge. High flow roots blower for adequate air to push product up to 40' height silos. Large diameter manholes complete with quick opening hold down bolts to facilitate product filling.