Thick wall pressure vessel
Design and fabrication of the pressure vessels are based on internationally accepted codes and standards such as the American Society of Mechanical Engineers (ASME) Section VIII Div 1 and 2, British Standards (BS) 5500, PD 5500, etc.
Strict quality control is enforced at all stages of the manufacturing process to ensure the integrity of the products. Chip Ngai has obtained ASME authorisation for the use of code stamps U, U2, S Stamps, National Board R stamp and Quality System ISO 9001:2015.
Chip Ngai is capable of manufacturing Pressure Vessels with total production capacity of 600 tonnes per annum. The raw materials used are carbon steel, stainless steel plate and low alloy materials.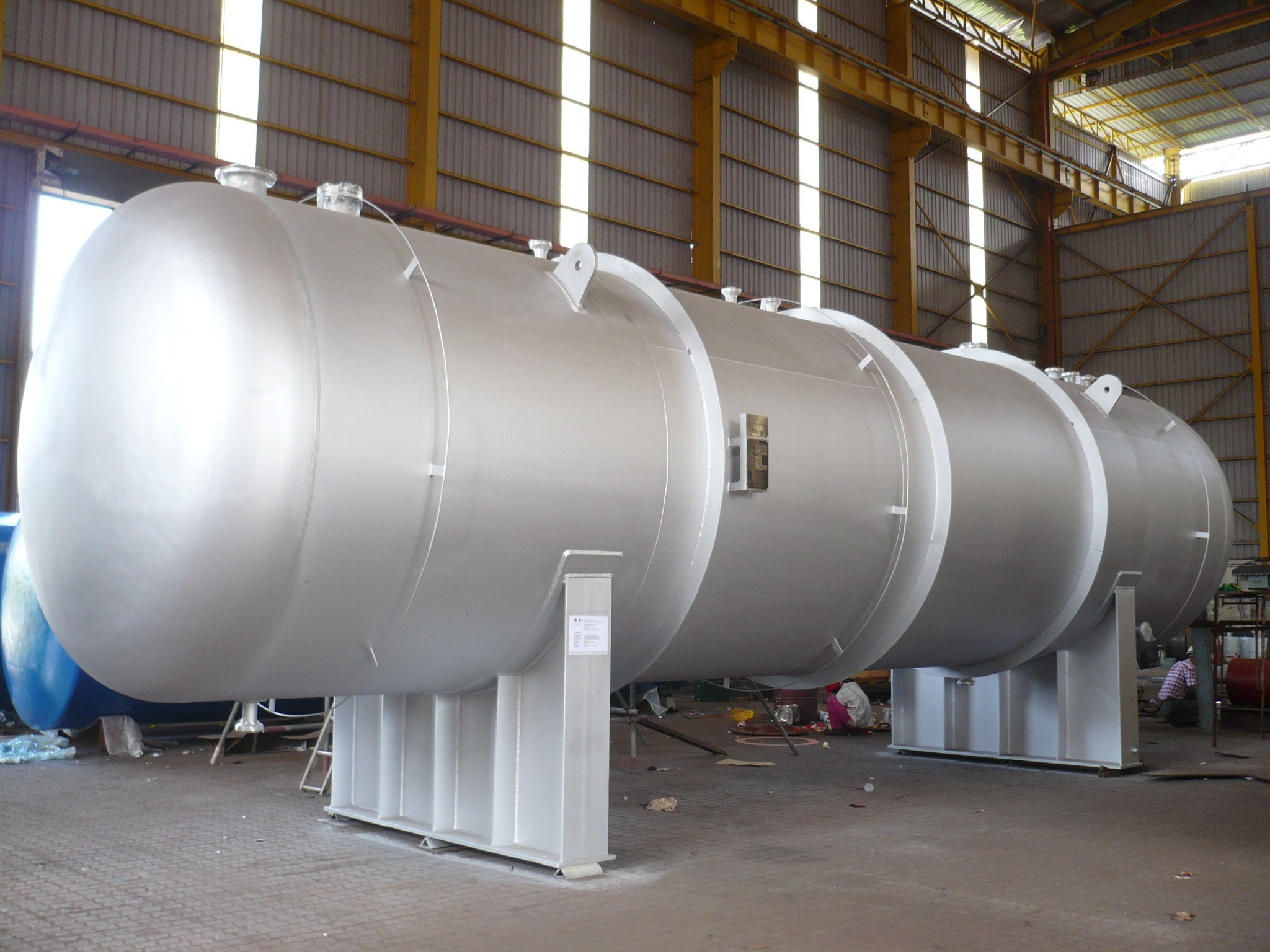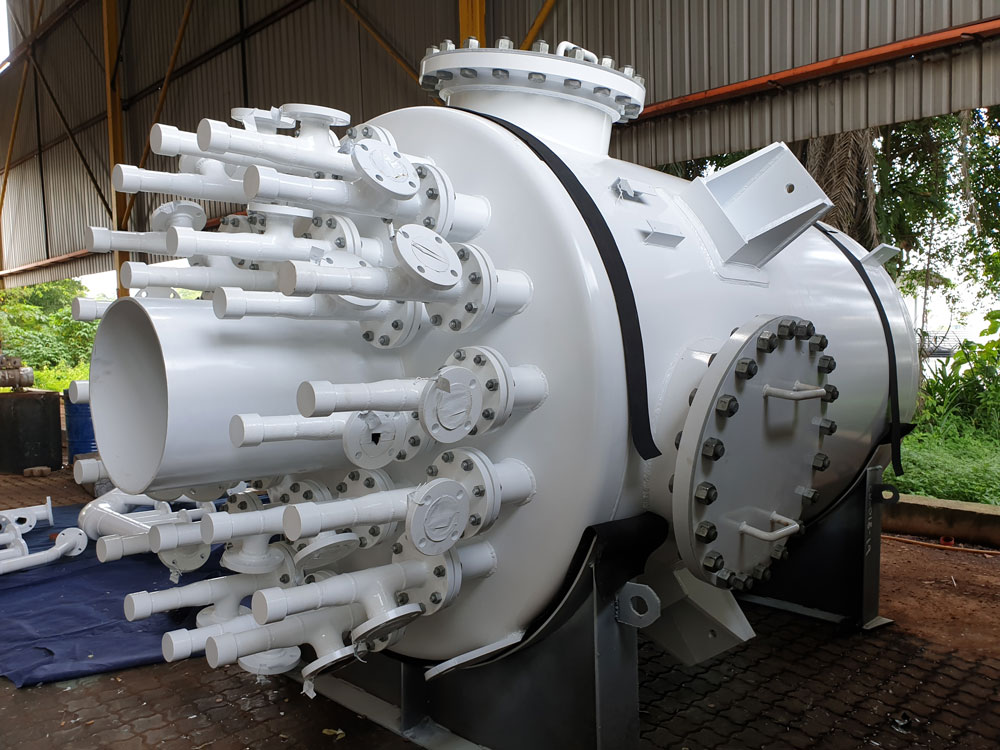 Separator Vessel is pressure vessels used for separating a single stream source into two or more components which can be liquid or gas state.
While Stripping Vessel is pressure vessels used for removing of one or more components from a single stream source which can be in liquid or gas state.
In oil & gas sector, both can be seem installed either in an onshore processing station or on an offshore platform. In certain specific application, they are called deliquilizer or degasser where deliquilizers are used to remove liquid droplets from a gas stream; and degassers are used to remove gas bubbles from a liquid stream.
Chip Ngai manufactured both separator vessel and stripping vessel for various industries especially for oil and gas industry. Vessel can be made in various material with various coating based on customers' requirement and ASME standard.
Air receiver tank serves as an integral part of any compressed air system. Properly sized and installed air receiver is require to acts as a temporary storage to buffer between the compressor and the fluctuating pressure caused by the changing demand.
Chip Ngai manufactures air receiver to ASME standard and DOSH approval upon request. Internal surface coating can be done based on applications. Comes with standard accessories such as safety valve, pressure gauge, drain valve, fittings.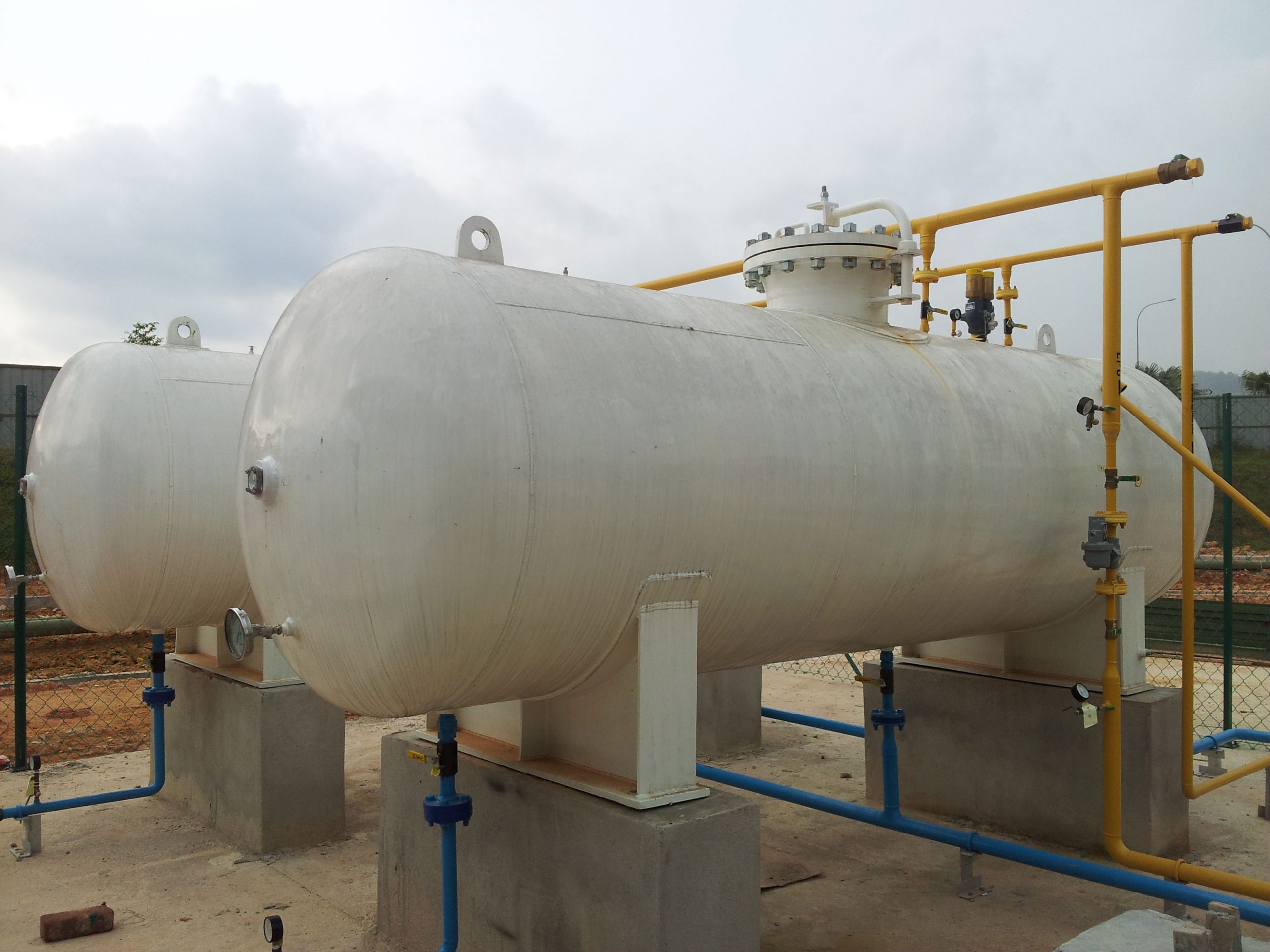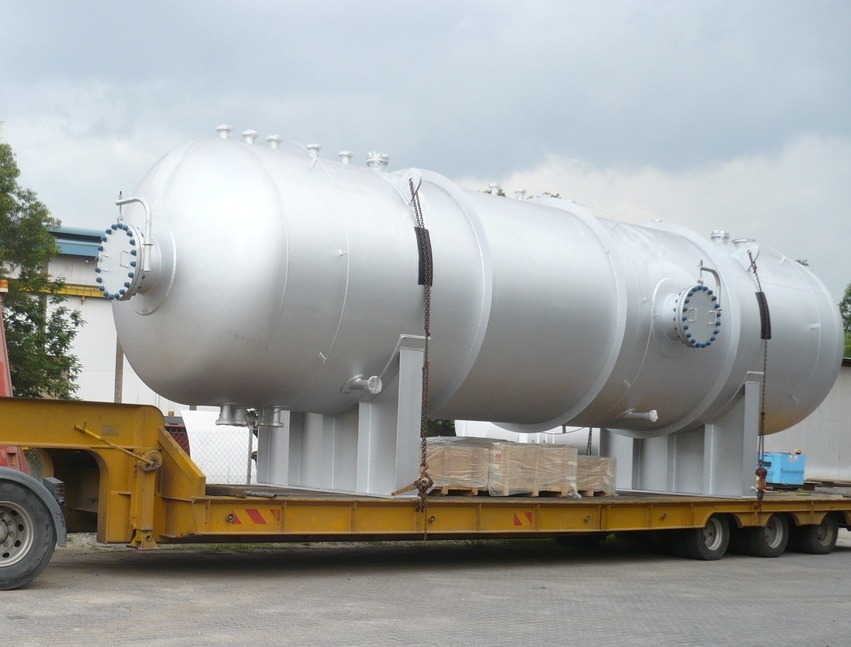 Flash tank or flash vessel is used to received high-pressure condensate then exposed it to a reduced pressure steam.
A certain percentage of condensate will "flash" to steam at the lower pressure where the flash steam produced may be vented to the atmosphere or a low-pressure main.
Chip Ngai capable of manufactured flash vessel of various material ranging from carbon steel to stainless steel based on applications.
Mixing Tank typically used to blend various components together in order for chemical reaction to take place. The tank can be made up of different materials such as glass, mild steel but the most common type of Mixing Tank is made up of stainless steel. The tank is usually designed for mixing liquids that have different plumbing lines that are channeled from and to the unit.
Chip Ngai produced Mixing Tank that are mainly used for chemical or food industries. The tank is made up of mostly mild steel or stainless steel with stirrer. Different plumbing lines that are channeled from and to the unit can be made based on customers' requirements.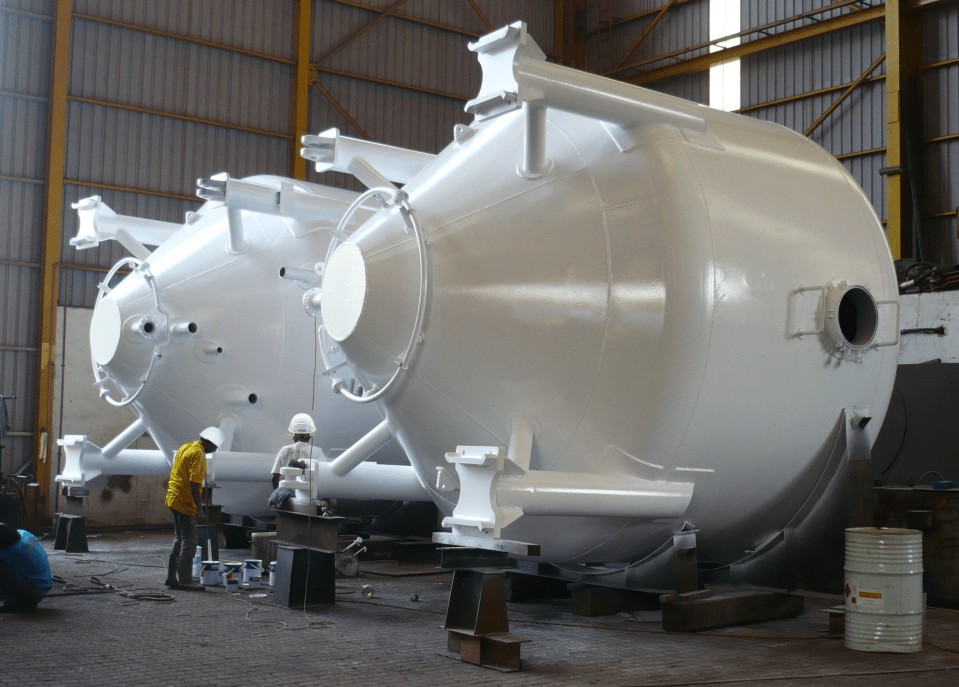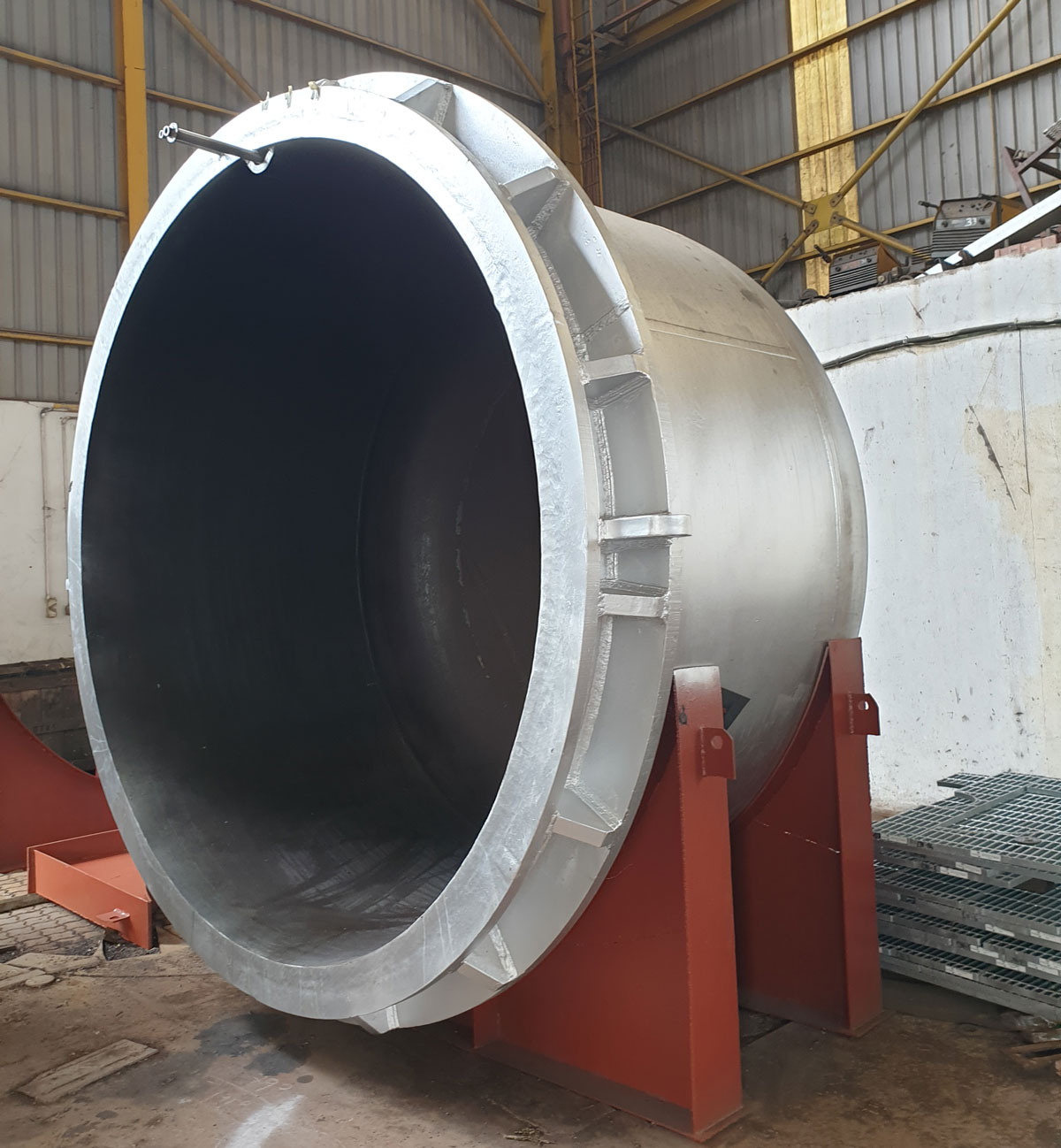 Industrial Kettles or Cookers are vessel mainly used in food industry for heating, cooking and mixing processes.
For certain applications, kettle types are designed to be steam-jacketed, agitated, or run on thermic fluid. Kettle can be made to include stirrer for mixing function as well.
Chip Ngai experienced in fabricating kettles of stainless steel or mild steel with coating. Various design can be made based on different application.
Buffer tank is used to increase the efficiency of an renewable energy source. It stored specific medium at a certain temperature to eliminate the need of repeatedly heating or cooling the medium stored.
Chip Ngai manufactured buffer tanks which typically used when there is a variable cooling requirement. In such applications, buffer tanks are used as storages for additional coolant needed during peak loads or in situations when a surge in demand exceeds the capacity of the cooling system.