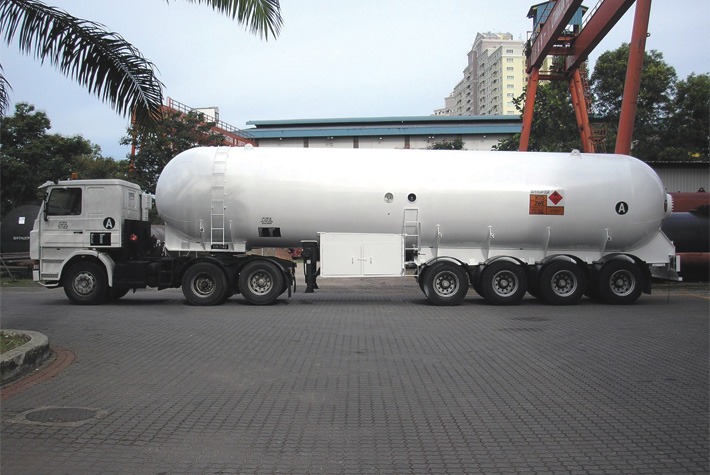 Designed to ASME code requirements. Third party (eg Lloyd's) and DOSH certified. Design pressure: 17.5 bars High strength carbon steel construction with full radiography on weld seams.
Capacities range from 10 to 58 Kilolitres dependent on client requirements and chassis availabilities. Tank can be rigid mounted onto chassis or hauled by a suitable prime mover. At 58 kilolitres, CN takes pride of having built the largest tanker in the country.
Complete supply and installation of tank fittings and components for full operations of the tanker, including filling and discharge through a pump and meter. Heavy duty underrun rear bumper for rear collision protection. Heat shielding and static electricity protection to the tanker.
Chip Ngai manufactures bulk LPG tank for both aboveground & underground applications. Tanks are designed to ASME code requirement
Bulk LPG tank gives the industrial consumers the freedom of flexibility and control for versatile usage in an extremely safe manner.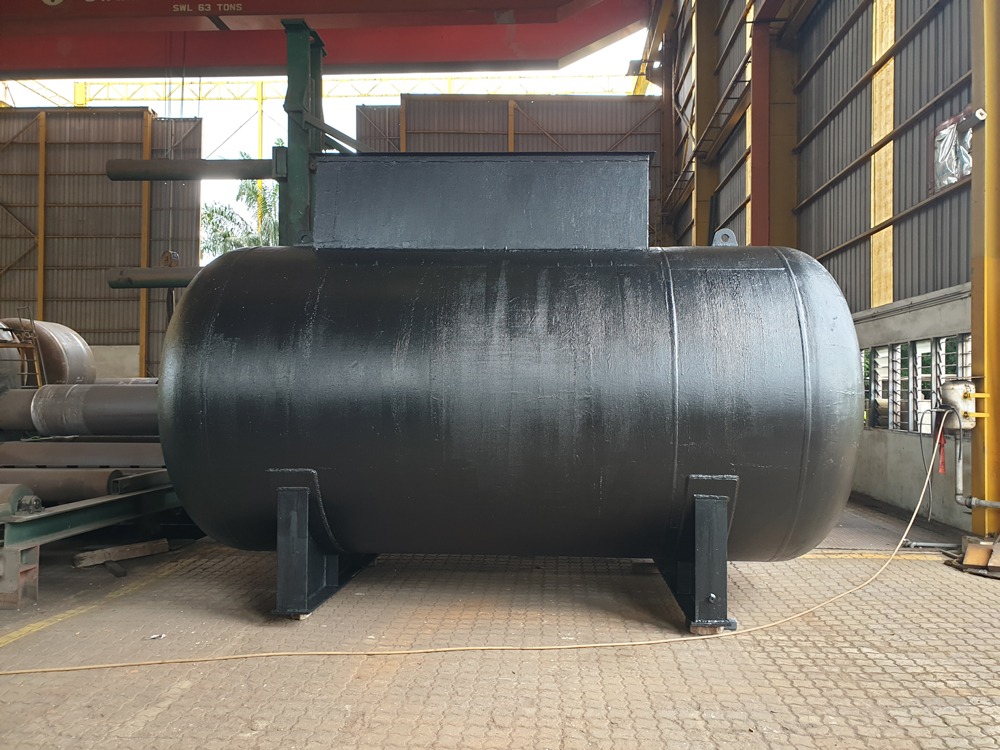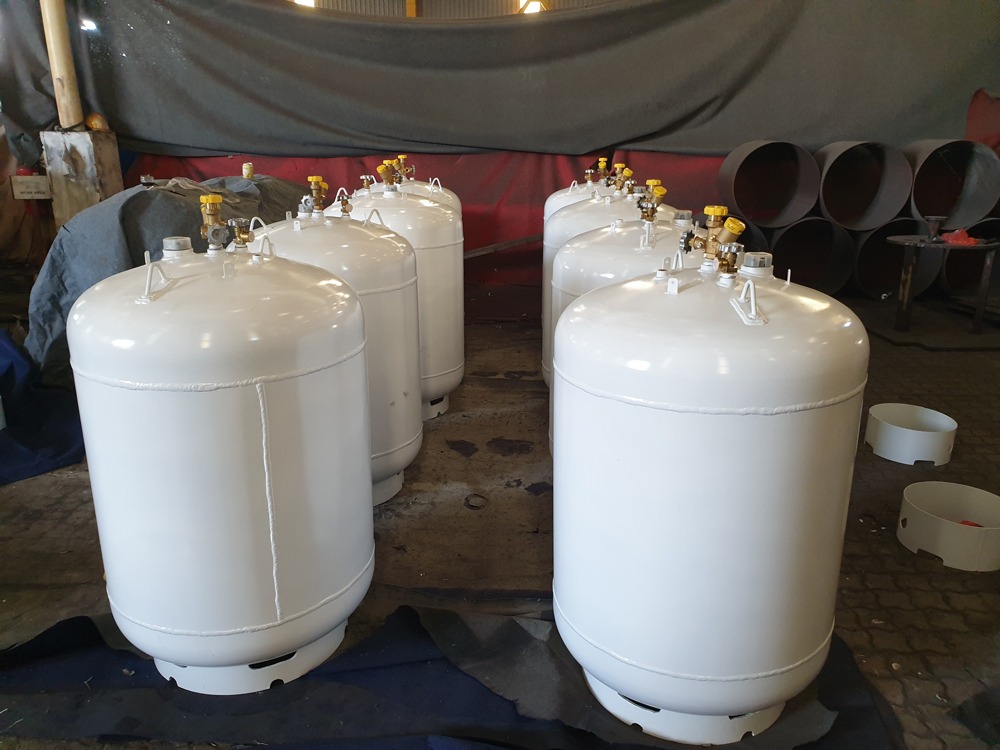 Chip Ngai's LPG cylinders come with valve, with all safety norms. Upon requested, the valves of the LPG cylinder are provided with safety relief valve for additional safety.
The LPG cylinders body is tested for leaks in factory. Anti corrosive paint is applied on cylinder body to prevent corrosion and increase its life.